Learn UX Design Online
On real-world projects with industry leading mentors
Part-time & online via live workshops
Project-based learning for a modern workforce
There is no better way to prepare yourself for a career in UX design than to build a portfolio of real world experience as evidence of your skillset. Today, organisations are seeking candidates that can demonstrate real world experience and a portfolio to match. Harness Projects offers two main pathways for securing your future as a UX Designer or extending your skill set in the UX field.
Find out below whether a single project or a career launcher package is best suited for where you are at in your career.
Upskillers UX Design Course
Individual Projects
Looking to understand the fundamentals of UX design or learn UX skills to add to your existing career toolkit? Or, perhaps you already have some background and want to dive deeper into a UX specialisation?
Our range of UX fundamental & specialisation projects will open you up to a whole new world of UX design capabilities. Complete an end to end UX process, while learning the UX skills necessary to deliver on a project for a leading Australian company.
Ideal For:
Graphic Designers looking for a UX portfolio piece
Marketing or Product Managers looking to add UX capabilities to their skillset
Those looking to learn the fundamentals of UX design
DeliveryOnline via live workshops
Study Load7-10 hours per week
Duration7 or 9 weeks | Part time
Class size12 students
Fees$2700 - $2900
Career Launcher UX Design course
Package Projects
Are you ready to make the career switch to become a fully fledged UX/UI Designer?
Learn UX Design with our Career Launcher Package and develop a world class, multi-project portfolio, including a global brand name and social impact companies.  You will be mentored by leading UX practitioners and land a job in the industry within 90 days of completion.
There has never been a more industry-connected approach to transitioning careers via learning on real-world projects.
A guaranteed job in the industry within 90 days of completion.
Ideal For:
Those ready to make a career transition into UX Design
Graphic Designers looking for a full portfolio of UX projects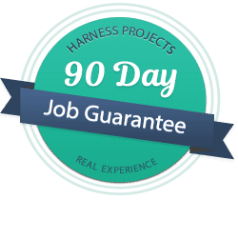 DeliveryOnline via live workshops
Study Load7-10 hours per week
Duration6 months | Part time
Class size12 students
Fees$7950 ($2650 per project)
SEE AVAILABLE PROJECTS
Your Employability Scorecard
In consultation with world-leading psychologists and leading UX hiring managers, Harness Projects has developed a world-first employability score-card for UX designers. This breaks down the exact areas of focus you need to ensure your employability in UX. Throughout all of our Harness Projects, our mentors will be assessing your performance and growth across a series of 36 UX technical skills and attitudinal strengths.
You will receive action plans and feedback for areas requiring focus. Over 100 UX hiring managers have mapped the capabilities we are assessing you on to real world salary ranges for Junior through to Senior UX designers.
A Little something from our partners
You'll also receive
Harness Projects have partnered with leading companies in the UX industry to ensure you receive the most industry-relevant learning experience possible. We have integrated world-class UX curriculum content from our partners the Interaction Design Foundation and LearnUX.io.
We have partnered with industry leaders – InVision & Figma, to provide you training and access to their wireframing & prototyping tools. Our partnership with Askable provides our students access to a candidate sourcing platform, used by major corporate's.
Enrol with a
Career Launcher Package
and you'll also enjoy
Package projects bonus
WHERE OUR GRADUATES WORK NOW
Case Studies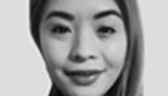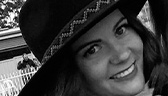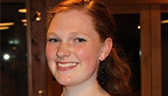 Hear from students and partners
I thoroughly enjoyed working on this course. It has expanded my mind and knowledge and I have grown as a person professionally and personally. The brief was definitely a challenging task, but with the help, guidance and encouragement of our mentor, it made me realise I wouldn't have had it any other way
I can't speak highly enough of this course! It was a transformative experience that exceeded my expectations and set me up with the confidence and practical skills to apply for a Junior UX role, and that is exciting!
Great for those who want to get into UX - this is an excellent way to get hands on experience, working with a company on a real project. It is short but you'll learn lots and quickly!
Certification
By completing a Harness Project you will receive a certification from Harness Projects, co-signed by the company partner on your project. This acknowledges that you worked on a live project for the company as well as what UX design skills you have been recommended for. You are free to add this UX Design certification and real world experience to your Linkedin profile to prove you have been through a live UX design project. Finally, you will also receive a globally-recognised certification from the Interaction Design Foundation for completing the curriculum component of the course.