Projects
New projects are launched with companies throughout the year. While no two projects are identical, the skills you'll learn - and the fun you'll have - stay the same!
Let me know about upcoming projects
UX Design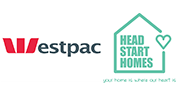 STARTS 10 OCTOBER
9 WEEKS
Learn UX and gain experience in the financial services sector on this real world project with Westpac & Head Start Homes. Design a solution as part of the PLAY START initiative to support life-literacy for families living in community housing.
Sorry you've missed kick-off for these projects
Recently closed projects