Harness the power of the adult learning market to improve your customer experience or digital marketing.
Provide a User Experience Design or Digital Marketing brief to a team of adult professionals learning technical and behavioural skills, led by an industry expert and get solutions in 9-10 weeks.
Solve business challenges
Post a brief to our cohort of learners and receive 10-12 solutions over a 7-9 week period
Crowdsource innovation
Access the benefit of the crowd by getting input on your business from adult professionals from a variety of backgrounds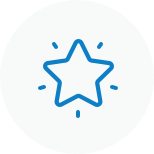 Find or develop great talent
Observe adult professionals from outside or inside your business work on a 7-9 week project. A great way to find new talent or develop your own.
How do Harness projects work?
1
We define your project brief
We work with you to identify your business challenge and create a project brief.
2
We construct a project team
We recruit a team of adult professionals learning UX design or digital marketing to address your project brief.
3
We deliver the project
Harness will assign an expert practitioner and mentor from industry to guide the project team. Over 9-10 weeks, they will meet weekly for a 3 hour online workshop and develop solutions to your business challenge. You have the opportunity to be involved in these workshops to provide feedback and enhance the output of the project team.
4
You review pitch presentations
On completion of the project, each learner will pitch their unique solution to your business challenge. You will have the chance to provide feedback. Like what you see? Take the ideas further and hire talent from the project team.
Choose from some of our current UX Design Project templates
Companies we are working with
Get in touch to find our how a Harness Project can support your business